A very juicy peach. It has yellow skin and soft fuzz. Its flesh, also yellow, has a pleasant and sweet flavour. It's ideal for serving as a fresh dessert, eating by itself or for making preserves.
VARIEDADES / VARIETIES: Ionia, Tirrenia, Romea, Catherin, Babygold, Andross, Escola, Mountaingold, M-58, Campiel, Amarillo de Agosto, Amarillo de Septiembre, Plácido, Amarillo Pinyana, Corona, Miraflores, Calante, Ferlot, Pavoro, Cinca, Poblet, Transvalia y toda la gama de embolsados.
This variety has white flesh and a crisp texture. It is very sweet and aromatic, with fine and smooth skin.
VARIEDADES / VARIETIES: Irena, Fidelia, Summer Sweet, Sweet Moon, Gladys, Patty, Michelini, Lucio.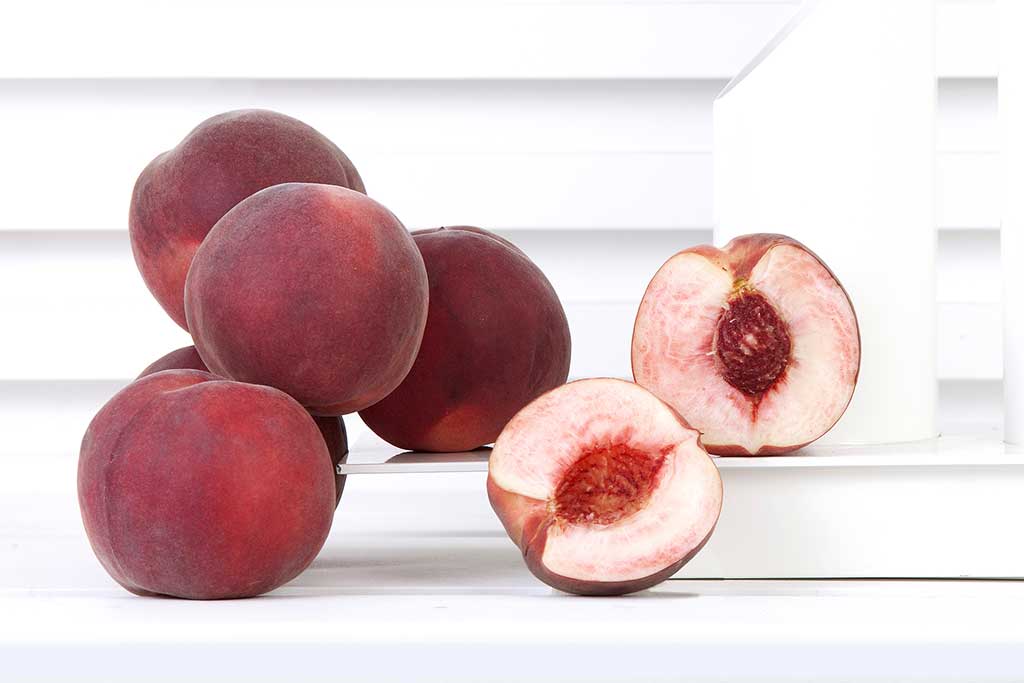 Very fuzzy and similar to the yellow peach, with reddish orange skin. Although its flesh has a soft and juicy texture, it has a mild touch of acidity.
VARIEDADES / VARIETIES: Crimson Lady, Rich Lady, Royal Glory, Ruby Rich, Summer Rich, Red Lady, Extrem Sweet, Royal Moon, Elegant Lady, Sweet Dream, Ryan Sun, Merry o'Henry, Top Lady, Tardibelle, Rojo de Rito, Rome Star, Very Good, Rojo de Albesa.